After showcasing
EcoXotic
's awesome
Panorama LED Lighting Video
back in October, our new
EcoXotic
rep was kind and generous enough to send over a goody box full of nifty
LED aquarium lighting
treats!  Although a full review is forthcoming, let me just say that these are some bright, colorful, easy-to-use, and most importantly, high quality LED lights.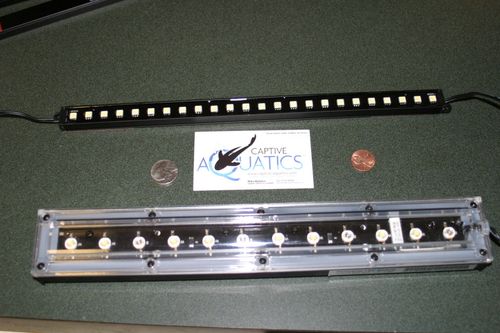 The Panorama modules and fixture is just the coolest idea ever: a mountable, flexible lighting fixture consisting of a modular LED lighting system.  The Panorama fixtures come in 17.5" and 23.5" versions (wider aquarium? Just add more - even the fixtures are modular!) that is completely silent (fan-less) and transfers no heat to the aquarium.  Right now the Panorama fixture & modules are a combination 8000k white and 453nm actinic blue in a 2:1 ratio.  Every part of the system is replaceable, and modules can be swapped in and out to adjust intensity, and color.  Full review of the panorama will hopefully be forthcoming!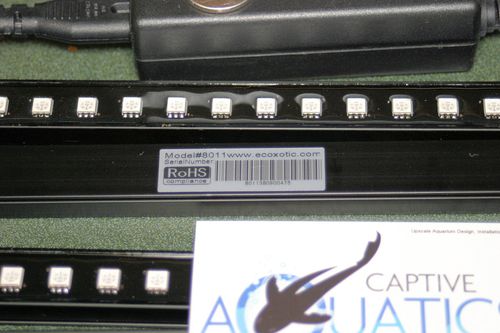 Full review coming soon, so sign up for our free newsletter or RSS feed so you don't miss out on the review and the Captive Aquatics blog custom nano reef build and contest giveaway, to be lit entirely with EcoXotic LEDs!  In the meantime, check out my article about lighting and aquariums.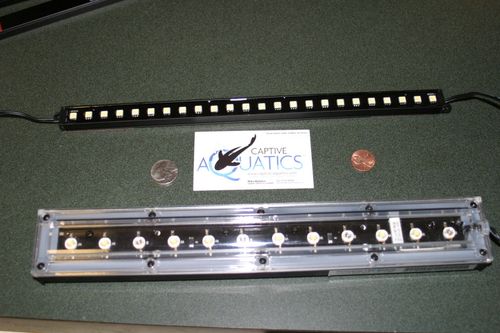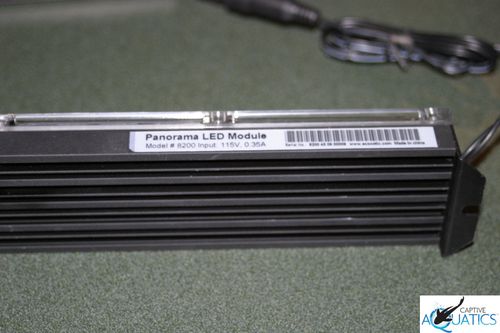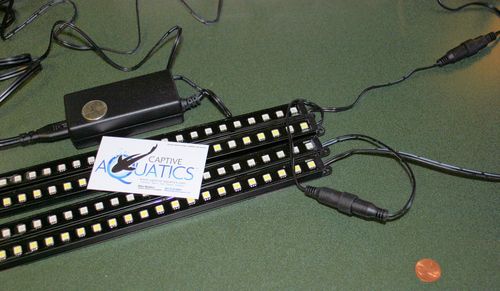 More about Ecoxotic LED reef aquarium ighting here, and subscribe to our free RSS updates, or free weekly newsletter for updates about LED lighting!


---
Like this? Please bookmark via the social bookmarking buttons below, subscribe to our free RSS feed, and sign up for our free weekly newsletter on the right!