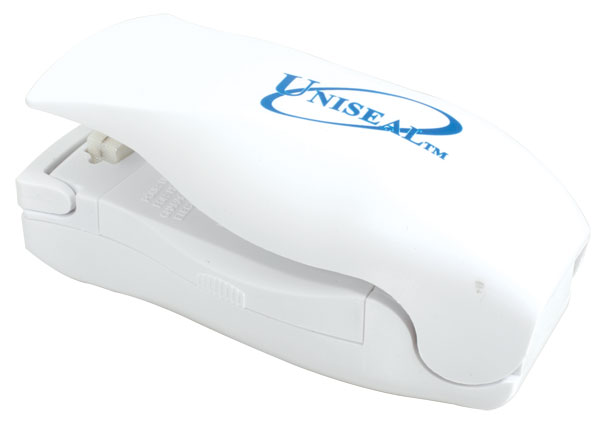 Editor's Note: this post introduces Miguel Toloso, a coral farmer and wholesaler saltwater livestock reseller from Los Angeles and a new author here at the Captive Aquatics blog.  He is the owner of practicalcoralfarming.com.

Rubber bands are so 2009...


How do you ship fish and coral? Just about everyone shipping corals these days uses rubber bands to seal their bags.  The biggest issue with rubber bands is that if the bags are hit hard enough they will leak, and if your the styrofoam cooler is leaking, the carrier usually delays or returns the shipment, which kills a lot of corals or fish.  It's also really time consuming to bag up corals with rubber bands, and doing so for long enough will make for some pretty annoying blisters as well! Fortunately, there's a much better way that's not only faster and safer for the corals, but can save a lot of time and money!
Heat sealers, normally called impulse sealers, seal bags with a thin metal filament covered by a strip of teflon. The metal strip melts the plastic together and creates a nearly impermeable seal if used correctly. Heat sealers are very easy to tune to the thickness of your bags, and if your bags are thicker than the heat sealer can handle then simply clicking the heat element twice will seal the thicker bags.  Make sure to get a sealer that is wide enough for your bags, 6" is great for hobbyists and 9" for vendors. You don't need a heater with a cutting attachment, just a basic impulse sealer, a million of these can be found on ebay usually in the $20-40 range.  These are the same quality as the $90-200 sealers sold elsewhere.

My heat sealer saved me 3 hours per day in reduced packing time, and the best thing about heat sealers is that the sealed bags end up at least 50% smaller than rubber banded bags.  You can fit 16 frags into a 6" cube box, even half of that is impossible with rubber banded bags.  That means smaller boxes, less shipping weight, and a lot less money to Fedex and the post office!

The metal strips in heat sealers will deteriorate over time and need to be replaced, so do purchase a few replacement filaments along with your impulse sealer. Now, there are four screws in the top of the heat sealer that hold the filament cover in place, and these screws are not rust resistant. I went through about 4 heat sealers learning this one the hard way after the screws turned into solid fused rust, so a great tip is to put dabs of liquid Teflon for plumbing over the tops of the screws. This will keep water from corroding the screws, which will stop them from stripping the instant that you try to unscrew them to replace the filament.  A really important thing to keep in mind however is that heat sealers aren't waterproof, and should only be plugged into a GFCI outlet.

Once a bag is heat sealed it is immeasurably more resistant to damage, and can take much more of a beating by a shipping carrier than any rubber banded bags.  I've tested this by tossing boxes down stairs, they don't leak.  Every try that with rubber banded bags?  Have a mop handy!  So now it takes about 3 seconds to seal a coral as opposed to 30-90 seconds or more, it costs much less to ship, and the bags actually stay sealed.  All for $20-40, you'll save that much on the first shipment that doesn't leak!

---
Like this? Please bookmark via the social bookmarking buttons below, subscribe to our free RSS feed, and sign up for our free weekly newsletter!
© Captive Aquatics™ | CA Blog | Sponsor Info | Review Info