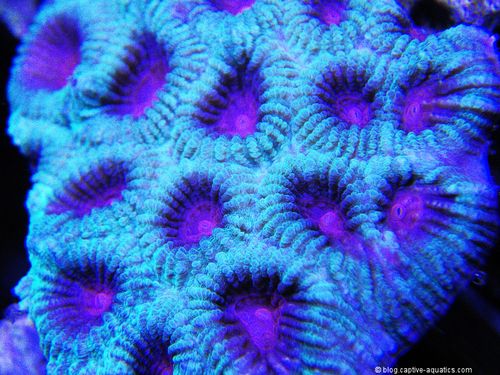 I've noticed that the reefing community has had a major surge of teenagers and college students in the past year. I, myself, am college student that has been unable to find a job to work around my schedule. In order to continue my love for the hobby, I looked for ways to maximize what I can do for my tank while minimizing how much I was spending. Here are just a few of the tips that greatly reduced the amount I was spending on my tank.
Join Local Forums

Local forums have a market section where you can find awesome deals on used equipment, and sometimes even brand new stuff. In this hobby, minds change every day. What one hobbyist may not want or need any more will be another's treasure. This summer, I was able to find a RO/DI unit for 15$.
Join Group Buys

By joining group buys, you save on shipping and usually receive a discount on your purchases. I held 3 group buys when I upgraded to my Neo-Nano and saved over 100$.
Attend Frag Swaps
Many hobbyists have been reluctant to partake in these events fearing that it will cost them an arm and a leg. The numerous online vendors attend some of these events; and they give really awesome deals!


Make your own water
Before I purchased my RO/DI unit, I spent 1$ per gallon a week on salt water and 25¢ per gallon on RO only water. For my former 10 gallon tank, I averaged 10$ per week just for water changes and top offs. Even if you cannot find an RO/DI unit for a steal, make the decision to purchase one. It will pay for itself. I switched to a higher quality salt without paying more.


Go To The Dollar Store!

I cannot stress this enough. I have purchased all my turkey basters and toothbrushes for scrubbing from the dollar store. You can also purchase plastic cups (for testing) and even razor blades.
Subscribe to Online Blogs and Vendor Mailing Lists

There is useful information to be found on upcoming products as well as coupons and sales. Blogs hold many contests, including Captive Aquatics. As you may already know, we are offering a
Orphek PR-156 LED light
just for signing to our weekly newsletter (we promise we won't send spam) and posting on our facebook wall or retweeting the contest!
I'd like to hear back any tips from any age group! Saving money works across the board.