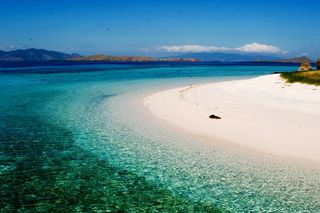 An earthquake has hit off the Indonesian Island of Bali early Thursday morning causing many injuries and property damage throughout the island.
The U.S geological survey said the earthquake was a 6.0-magnitude and hit about 62 miles southwest of Bali.
So far 50 people have been taken to local hospitals with only five suffering from major injuries.
Indonesia is located on the "Ring of Fire" which is a arc of fault lines circling the Pacific Basin. This makes the area prone to earthquakes from the constant motion of the faults moving on each other. In fact, Indonesia suffered a 9.1-magnitude earthquake that occured underwater and caused a tsunami that killed more than 200,000 people in 2004.
For this earthquake the U.S Geological Survey has issued no stunami alert and hopefully those who have suffered will recover soon.
Picture from www.worldwidehomestay.com