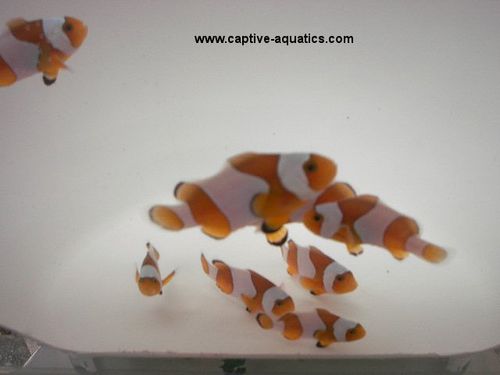 We here at Captive Aquatics have a new breed of clownfish available to our customers: the Gladiator!  This breed of common clown has extra wide stripes - very cool looking.  We also offer breeding pairs of Percula clowfish, common clownfish, tomato clownfish, Cinnamon, and Clarkii clownfish - these are true breeding pairs that have laid eggs before! 
Contact us
for prices, and we will sell clownfish directly, and ship.
---
Like this? Please bookmark via the social bookmarking buttons below, subscribe to our free RSS feed, and sign up for our free weekly newsletter on the right!
©
Captive Aquatics™
|
CA Blog
|
Sponsor Info
|
Review Info