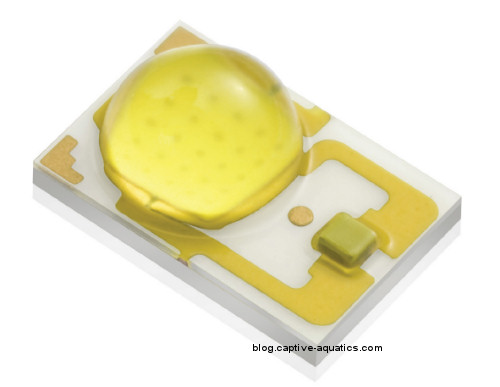 Luxeon has announced their new Cree XP-G competitor: the Rebel ES LED.  At 210 lumen when driven at 700mA, and 320 lumen at 1000mA, the Rebel ES is extremely efficient.  Below is the spectral output for the two colors released: neutral white (4100k) and cool white (5650k).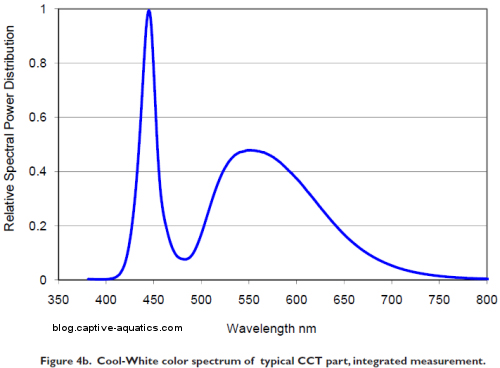 Determining the quality of LED lighting isn't as simple as sticking a PAR meter underneath the die and getting a reading in PPF.  Spectral outputs are also important, as
photosynthesis
can only occur if specific wavelengths are present.  That's why it's important to purchase LEDs with known spectral outputs!  As you can see from the spectrometer reports above, the Rebel ES LEDs have peaks at the appropriate wavelengths for photosynthesis. 
Have to love electronics - they just get better and cheaper.  I'm already looking forward to the next generation of LED aquarium lighting fixtures!

---
Like this? Please bookmark via the social bookmarking buttons below, subscribe to our free RSS feed, and sign up for our free weekly newsletter on the right!
©
Captive Aquatics™
|
CA Blog
|
Sponsor Info
|
Review Info