Today Merritt and I will be reviewing an affordable and easy to use PAR quantum light meter: the Apogee Instruments MQ-200 digital Quantum Meter with waterproof probe.  Whitney at Apogee Instruments was kind enough to send over the latest MQ-200, complete with data recording features.  We had some fun playing with it in a few of our coral and invert holding tanks - check out the results, pictures, and video below!




Apogee really outdid themselves with their updated MQ-200 model, and it's perfect for the reef or nature aquarist!  Complete with a waterproof body and probe, the MQ-200 is an easy to use and reasonably priced meter that takes the guesswork out of lighting your plants or corals.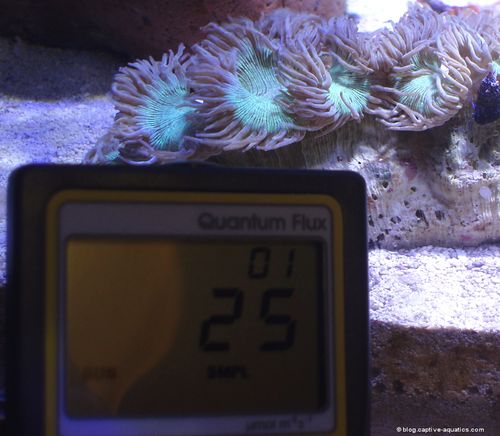 For an instantaneous PAR measurement, simply place the cosign-corrected (meaning all light striking the probe is measured and weighted properly, regardless of the angle the light 'ray' is striking), waterproof probe anywhere in your aquarium and the measurement is displayed instantly and in real time on the large LCD screen.  The MQ-200 measures PAR in micromoles per square meter per second, and can be adjusted to measure sunlight or light produced electronically.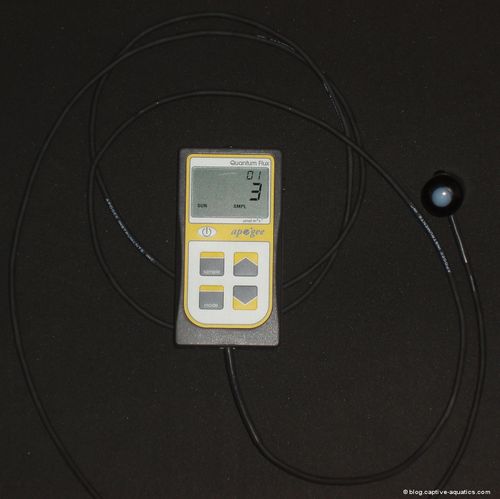 Want to store your measurements for PAR plot graphs or record an average over hours or days?  No problem at all: the MQ-200 stores up to 99 measurements, and will record an average hourly or daily with only a few button presses!  These measurements can be transferred to your computer via USB adapter, sold seperately.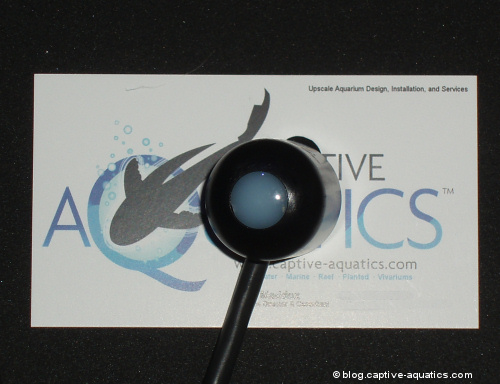 Overall, the MQ-200 is an excellent meter that's very straightforward and easy to use, yet takes the guesswork out of the third most important aspect to a reef or nature aquarium: the lighting.

Pros: easy to use, waterproof, memory and average measurement capability, PC connectable, affordably priced
Cons: the probe cable isn't as flexible as I would like
Captive Aquatics Blog Verdict:  Editor's Choice
$349, www.apogeeinsruments.com



---
Like this? Please bookmark via the social bookmarking buttons below, subscribe to our free RSS feed, and sign up for our free weekly newsletter!