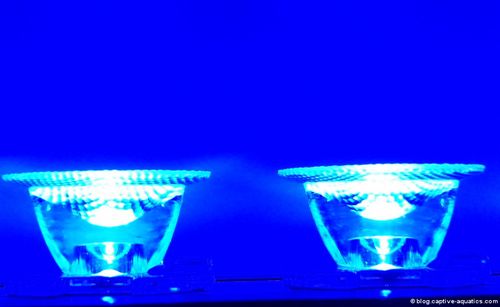 CoralSky's new SL II LED reef aquarium lighting retrofit kits are out, and the latest SL II version features a wide-angle version without the spotlight optics of the original SL and intial configuration of the SL II. Jeff at CoralSky was nice enough to send over two review units, and I've had both kits sitting in my review pile for a few weeks now.  My day job of installing aquarium hardware is keeping me from reviewing it!  However, I've finally gotten around to taking some pics and videos of these (incredibly bright) aquarium LED lighting retrofits.
The SL II LED lighting retros are incredibly bright!  CoralSky sent us over ~450nm blue retros, one with their custom spotlight optics, and one without.  They're advertised to produce a
PAR
of 300 at 12", but stay tuned for the PAR plot in the actual review.  Check out the videos below:
The Versa SL II aquarium LED lights come in two color temperatures: 14,000k and ~450nm blue, and both sport 12 Cree XR series LEDs, so we know the spectrum is where it needs to be.  The fixtures measure ~18"x2"x2" and are designed to be mounted in an existing canopy.   Overall, the Versa II LED strip light seems to be an excellent LED aquarium strip light.  More details when I post the review so in the meantime, subscribe to our newsletter and RSS feed, look at other aquarium LED lighting reviews, and check out the images below!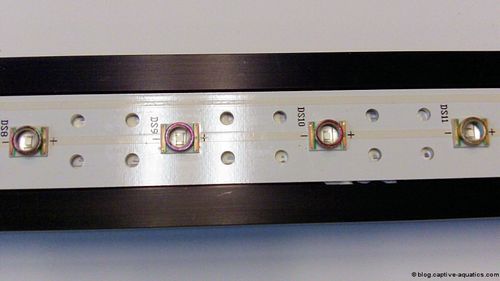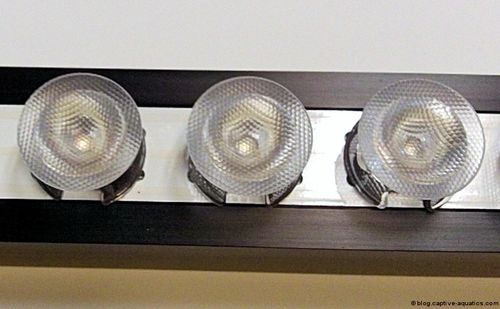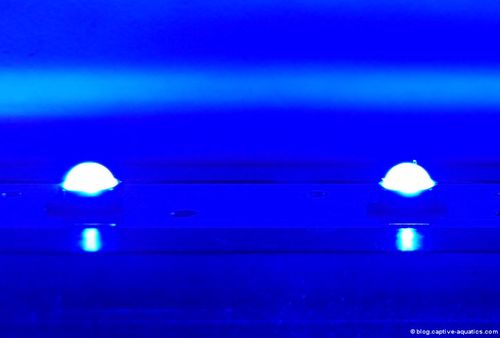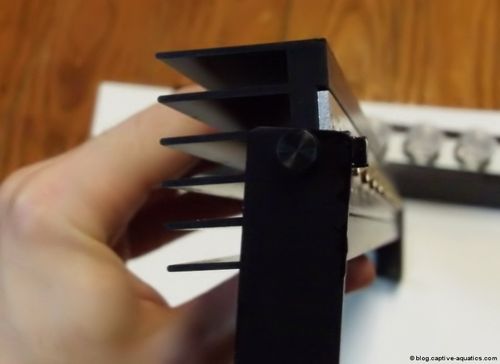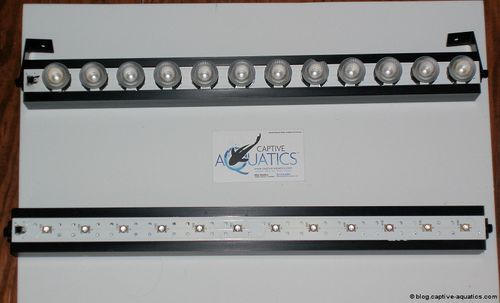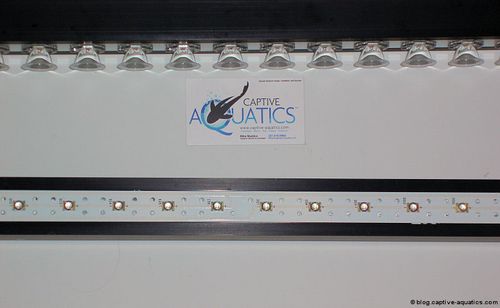 ---
Like this? Please bookmark via the social bookmarking buttons below, subscribe to our free RSS feed, and sign up for our free weekly newsletter!