I'm sure you've heard about EcoTech Marine's latest product from all of the "me too" aquarium blogs that are out there these days: EcoTech is yet another company making a foray into reef aquarium LED lighting, and yet another company to do so with what seems to be barely, if any orginality or any improvement in technology.



Using off-the-shelf Cree and Osram emitters that are made for household lighting, not photosynthetic invertebrate illumination, the Radion XR30 reef aquarium led light appears to me to be obsolete before launch. Here's why: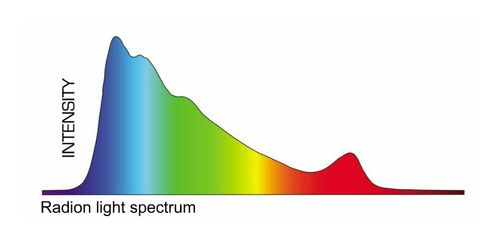 The spectrograph is the end-all, be-all measurement of ANY led light, and you should never purchase an
LED lighting
product who's manufacturer doesn't provide you with a full-fixture spectrograph. Fortunately for us, here's the Radion's full-fixture spectrograph, and it's very heavy in the green/yellow AND red - it appears 50%+ of the output is emitted in spectrums useless for reef invertebrates. Compare the above spectrograph to the below
PUR
graph for marine invertebrates: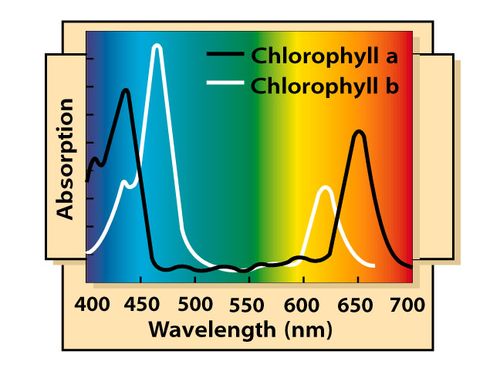 Not exactly identical, are they? The EcoTech Radion, like
any
Cree-based reef aquarium
LED light
, emits a significant percentage of its light in the green and yellow spectrums, and the Radion's spectral output is worse than most cree-based fixture curves due to the excess red and yellow. Yes, PUR for corals includes a small red spike in the ~660nm range, but the Radion misses this peak.
Unfortunately, the only thing green and yellow light does in an aquarium is grow nuisance algae, and most of the red spectrum is completely useless. The Radion actually includes green and red emitters (for their RGB "feature")! Of course, some green/yellow/red is required for
CRI
and relative luminosity, but not nearly this much: it appears over 50% of the output is completely useless for photosynthetic coral and other inverts. Personally, I would not pay for a light with the spectral curve the Radion emits.
CRI is important and I'd like to see a number on this but I haven't found one, although it looks to be good from the spectrograph. Traditionally, Cree-based fixtures emit light that is blue-gray in tint and lacks the ability to correctly render purples and reds due to a truncated spectral output. However, the Radion spectrograph does seem to include some purple, and there's cyan along with true red, which likely eliminates this all-too-common issue, but there is a gross excess of green, yellow, and red.
The RGB controls will likely make the light look good to the human eye, which is more than can be said for any of the half-dozen cree-based fixtures I've reviewed here on this blog, but of course the color shifting will be stressful to the tank inhabitants if altered often. The Radion's spectrograph is definitely better than the typical cool white/royal blue combo in most fixtures when CRI is in question, but that's all it appears to be made for. The fact that the Radion is at least offering what appears to be a full spectrum (even if it does lack UV-A) is a step in the right direction, but there are two caveats: this output is just an improved combination of years-old tech (as far as CRI and only CRI is concerned), and a step backwards in overall output. These caveats essentially render this light obsolete for anyone with knowledge of lighting marine inverts. Progress would have been nice to see!

Manufacturer's use off-the-shelf emitters such as Cree XP-G diodes because they're cheap, readily available, and require zero R&D investment on the part of the manufacturer. Then they combine these mass-produced (but not made for aquariums) emitters with gimmicks that are detrimental to coral. "Features" such as "multi-channel control technology" (read: likely a mass produced voltage rheostat purchased direct from a Shenzen factory, but of course I don't know for certain) so that ill-informed consumers (shame on them!) will think it's fancy and, of course, buy it. Ecotech touts "upgradeability" for the Radion LED light, but Cree has never, and most likely will never make an emitter for aquarium use, rendering this a moot feature, and if EcoTech planned to invest the R&D to customize an emitter for their use, in my opinion they would have done so before launch.

The Radion is chock-full of "features" that allow you to control the light. So, of what benefit are these control options to your coral? There is no benefit - in fact, they're stressful/harmful to coral. Why? Because the above spectrograph/spectral curve output only holds true when the emitters are run at the operating voltage and current that they were designed for. As soon as that simple voltage rheostat is used (excuse me, the "control technology") or RGB is altered, the spectral output changes.

I say again: dimmers do not just reduce the intensity of the illustrated spectral curve, they cause a spectral shift, which stresses your coral. Dimmers and "controllers" most definitely do not help acclimate your coral, or help your coral at all - in fact, they do the exact opposite, as do 'storm modes' and associated "features". This is why you will never see these sorts of "features" over very high end aquariums, or in aquaculture facilities or public aquariums, and why would you? They're completely unnecessary, and can be harmful.

Then comes the issue of internal component quality, which is suspect in all such fixtures that offer various "features". How do I know that the interior components are likely discount electronics? The price. The Radion's price tage is a surprisingly cheap $750, and that's after three pricing tiers (Distributor, Dealer, and Retail), each requiring a 25-50% profit margin. However, I'll reserve judgement on the internal quality until the Radion is available and I can disassemble one to identify the internal components, but I have my suspicions.

Rather than completely useless RGB, dimming, capacitive touch 'feature' or USB connectivity (all of which are made from run of the mill, mass produced, cheaply available components from China - this isn't a "high tech" light), I would much rather have seen some valid R&D with a voltage/amperage matched dimmer driver to reduce or eliminate spectral shift and phosphor-coated LEDs for a decent spectral output at the least, and serious thought put into the spectral curve/output at the most.



Unfortunately, EcoTech Marine chose the much easier, cheaper, and if hobbyists buy into it, more profitable route with their Radion XR30 and created yet another "feature-filled", Cree-based light that probably won't be used by serious reefkeepers, aquaculturists, or public aquariums. When will aquarium lighting companies realize that off-the-assembly-line emitters that aren't custom phosphor coated to emit a spectral curve more suitable for reef aquarium use simply aren't ideal, and in fact, are obsolete?

Finally, please don't see this as bashing the Radion, I'm bashing the trend that the Radion is following - virtually every LED light on the market has the above flaws, I was just expecting more from a company that has the money for proper R&D and a progressive product, but chose not to do so. View this as an opinion piece from an aquarist who's sick of seeing the same three year old "technology" rehashed again and again by LED light manufacturers instead of actual progress in areas that need it. Thus far I won't use a standard cree-based LED fixture on my aquariums or in the systems my company installs, so I can't possibly recommend them to my readers (in fact, currently there is no LED product that I would spend money on). The Radion could change this, but I doubt it, and I doubt the long-term reliability of so many (unnecessary) internal components that likely aren't of the highest quality.

Part of the responsibility for quality products lies with the aquarist. Where we choose to spend our money dictates what products reach (and stay) on the shelves, and whether or not manufacturers are driven to improve technology, instead of simply repackaging or adding unnecessary gizmos. If the Radion launches with the above, obsolete output, EcoTech Marine (and many others) are taking reef aquarium LED lighting tech a step backwards, and counting on aquarists to care more about gadgets than actually providing quality lighting for their animals. To me this also raises an ethics issue, but that is a separate topic. Product manufacturer's are still seeking their age-old 100-200% profit margin on products, lights included. Unfortunately to create a quality LED fixture with this kind of profit margin, the fixtures would be in the $1999 range. Until technology matures or American aquarists get a little less cheap, everything in the US market will remain subpar, with a sub $200 manufacturing cost.

This is not a review, as the product has not launched as of yet, and there may be changes for the better in the finished product. The above is an opinion of the author and does not represent the opinion or views of any other entities. See our policy here.